I'm sure you're starting to think this is becoming a floral blog with all these weekly posts about the fresh flowers I bring home.  I swear to you I have not lost my mind… but I have certainly lost my ability to walk, bend over, stand for too long, sit for too long, or even feel my left foot.  So all I can really do is stare at flowers all day.  Which has been a comforting part of my otherwise painful week. (month, … I mean 6 weeks)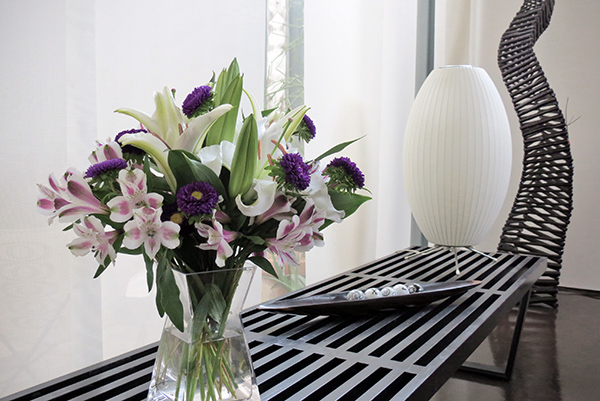 I'm not a bitcher or complainer but I'm telling you I've never experience anything like this in my life.  My guess – a pinched nerve in my back.  HELLO SCIATICA!!!!!  Can you say PAIN!  I told my mom on the phone when she called to check on me… "you can get on my nerves, but please don't pinch them".  EVER! EVER!  Did I mention EVER!  So although I have some home projects to finish up and share I simply can't get to them right now.  What little walking I'm able to do is at a 90 degree angle.  It's sad.  So sad.  My grandma was right — getting old ain't for wussies!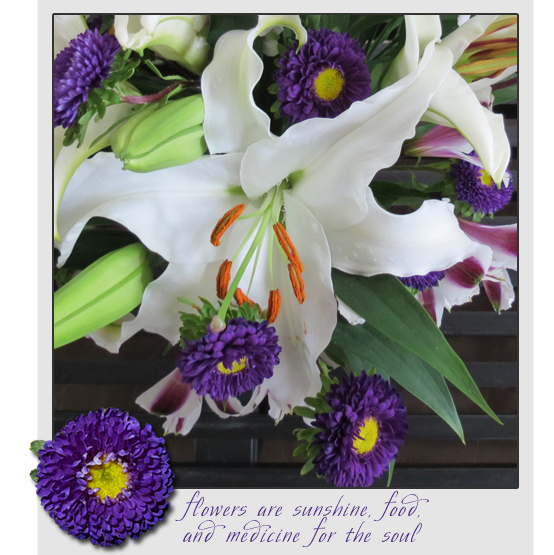 This week I grabbed some Alstomeria, Oriental Lilies, and these beautiful purple Matsumotos.  I have made a mental note to grab these any time I see them.  They are so pretty in person.  And the deep purple color was just what the doctor ordered; hopefully also some serious muscle relaxers and maybe a few trips to a physical therapist!  We'll find out on Monday.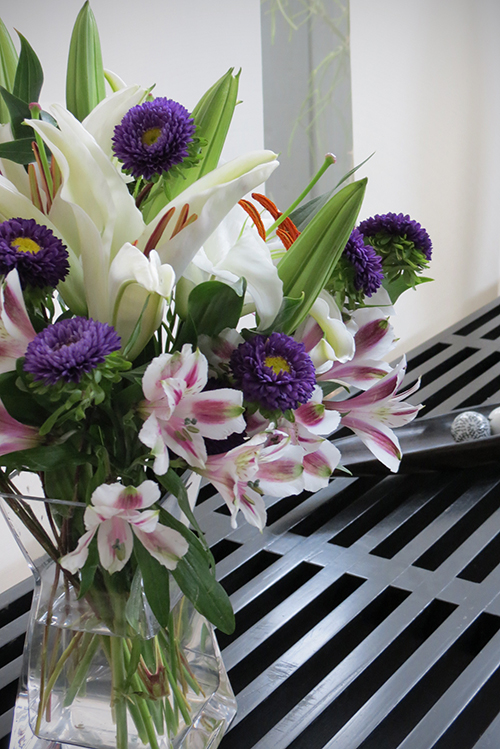 I wish I could say they smell good…. but along with my back inflammation my nose has decided to get in on all this evil torture.   The may smell like heaven but I'd never know.  So I think I'll take my pathetic, whiny self back to the ice pack and hot pad and hope that I can return to life as usual very soon.  Being injured or sick is just a waste of freakin' time.  Don't you agree?
But there is one thing I can share before I get back to the sofa.  And it's something I had nothing to do with, so that's good.  Richie took some time recently to frame a couple pieces of art that we've been storing.  I miss some of my favorite pieces due to no frames, and no finished spaces to put them.  As we move along, however, more and more walls are begging for love.
It's always great to have a guy who loves to build custom frames.  They look so good.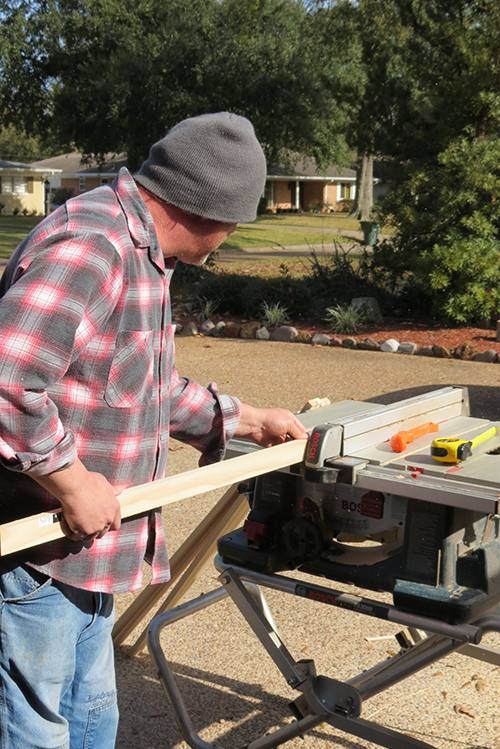 The piece below was painted on the back of a piece of paneling so I'm so happy to finally have it framed.  The edges were starting to get bent and chipped and it's one of my favorites in the house.  Richie bought this for $2.00 about 8 years ago.  It was the only painting at an estate sale he went to and it stuck out like a sore thumb.  Further proof it needed to be in a more suitable home.  A frame makes all the difference.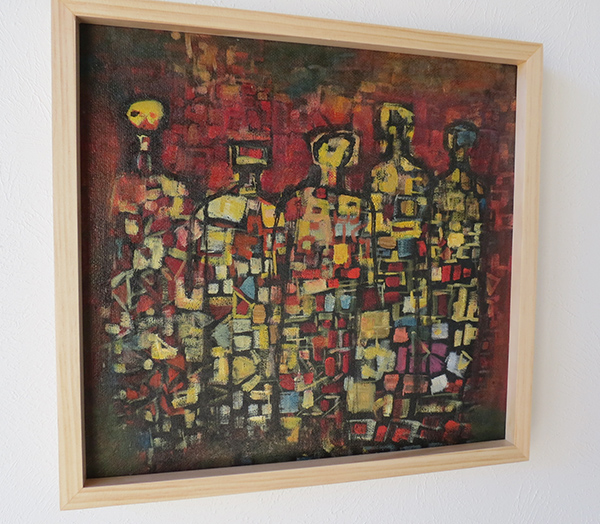 The other piece was actually done by a close friend of ours (John Fulbright) who does these wonderful pieces on old scrap wood.  He takes metal objects he's found and burns the wood around it.  The results are fantastic.  How about those shelve brackets for legs!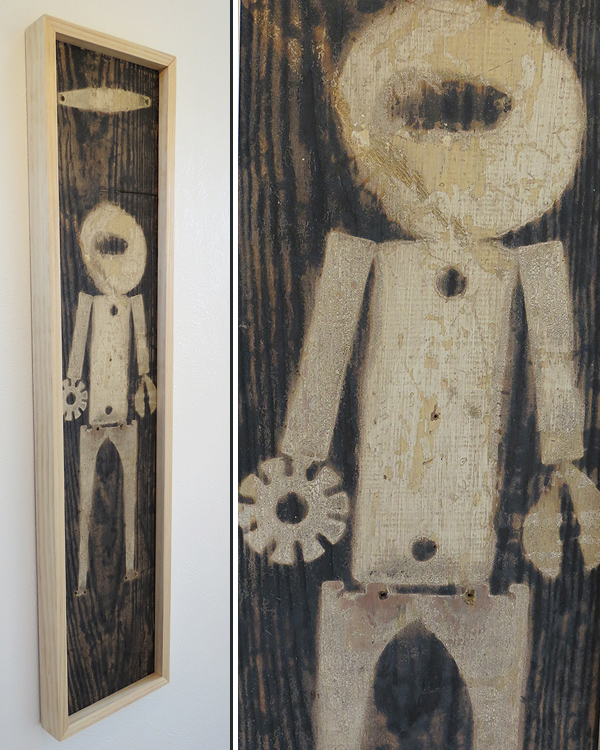 We have two more pieces by John and they're hanging in the atrium.  He's a professional photographer by day but creates all kinds of art.  Here's another one made from found objects.
We love art and nothing makes them shine like a beautiful frame.
Now if only I could get my "frame" back and in an upright position I'll be doing much better.
Even though house projects are on "back order" (giggle), I do have some stories to tell.  And an overabundance of puns to use! Coming soon is a requested story about how we went from COUNTRY to MODERN!  Yes, complete with hideous pictures.  See you soon.