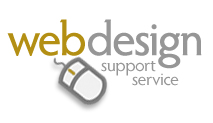 If you're here, then you might have thought about hiring someone to help you with your WordPress site. Or maybe you aren't currently using WordPress and would love to move your blog and take advantage of all the great features WordPress offers. I get that!
But who do you go to and how do you get the help you need? It's really overwhelming especially if you don't have much experience with html, css (cascading style sheets) or php. And what if you only need some minor things tweaked and feel like nobody will want to help you with a few minor details. Let me reassure you, no detail is too small when it comes to your space on the web. Whether you desire a few changes to your CSS, a new header, or need some help setting up custom pages or functions, I'd love the opportunity to work with you.
Some WordPress users, even wordpress.com users don't understand stylesheets or how they work; and they certainly don't have time to learn it all. But you still might want to change the color or size of your text, add a border to your images, a background to your widget headers, or change the width of your sidebar. It can all be done with simple styling. Your stylesheet makes your blog pretty. Why not get the look you want. With a few tweaks, I can help you make that happen. And I promise you'll learn something in the process.
I've been hand coding websites for over 14 years… before the days of WordPress and although code has always been "my thing", I do also help clients with headers, logos, web graphics and the like. There are a TON of web and graphic designers out there. Some have degrees in art and design and some have just picked it up as a side hobby. My work has developed from word of mouth and has grown into a part-time job that keeps me incredibly busy. People want someone they know and trust; someone who will give them personal attention. So although I have a full-time job at an NPR radio station, I keep my computer busy at home every night working on jobs for people who trust me. I love that!
I've enjoyed working with businesses right here in my home town to bloggers half way around the world. The internet connects us and keeps us close, making a collaboration with someone in Australia or Canada a possibility.
From restaurants, to garden clubs, schools, arts organizations and of course blogs of all kinds, it's always a pleasure meeting the interesting people behind them. So don't be shy! If you need help, just ask. It's the first step to getting what you want. GO FOR IT!
Just leave a message in the comment box below. It will not be posted to this site but will come directly to me.