I would love to say that I've been so busy with all these fantastic projects that I haven't had time to post anything … but the real truth is so BORING!  With much hesitation I decided to just go with boring and at least feel good about what's real around here.  I've been PRICKED!
A few weeks ago while out re-potting and planting in the back yard I decided to give one of my cactus a new pot, as he was growing so well that he deserved more room.  I put my gardening gloves on to get to work and while transferring the little PRICK.. he decided to GET ME!  Maybe he wasn't happy about the move… or maybe he's been waiting for a chance to show me what he's made of.   I was careless and feeling very super hero-ish and one of those thorns went straight through my glove and into the side of my thumb.  Hey, it happens… you pull back, curse a little and move on never to think of it again.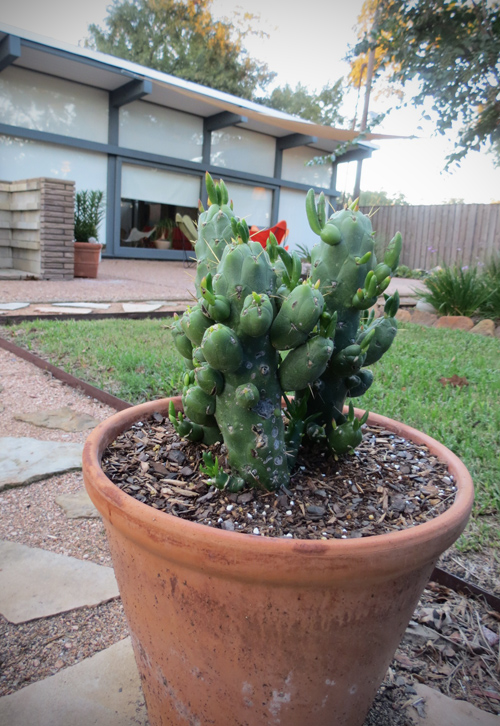 EXCEPT…. turns out those thorns can really "F" you up!  Three weeks later and I'm still suffering!
I ended up having to go to the doctor because thanks to the damn internet scaring the shit out of me with things like "joint  damage", "long term disability", "infection", "surgery required" and last but not least "GET TO A DOCTOR IMMEDIATELY".  What?  For a thorn?  Yep!   Come on … check out that big thorn below in the middle of this cactus.  You know he's quite proud of that big one!  GOOD LORD IT HURT!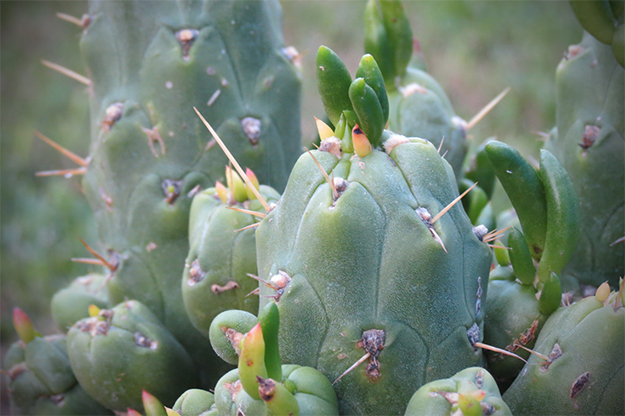 So to rule out infection… I'm currently on a strong antibiotic.. which seems to be doing NOTHING!  I'm one of those people who hates taking medicine unless you can prove to me that I actually NEED it.
There's nothing worse to me than when a doctor says… "oh, lets put you on THIS ..just in case".
Ummmmm, LETS NOT!  If you've ever read one of those informational pamphlets or listen to disclaimers on drug commercials it makes you NEVER want to take ANYTHING!  Okay, okay, I'm being a baby… I'm taking my medicine… 5 days after I'm told.  I SHOWED HER!  (laughing)
As you can see below… it's swollen (right thumb joint) and I can barely move it.  The joint is crazy stiff and I have no strength in it at all.  This is definitely putting a damper on my projects list and since I have more time to do nothing… the list is growing!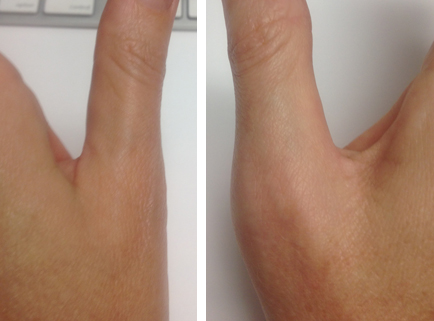 Okay, I didn't mean to turn this into a medical post, or to whine, bitch or complain… but the more I thought about it the more it felt right to just say "hey, this sucks!".  I also thought what if its happened to someone else and they have advice for me.  (hummmm, a great reason to post about it!) I sometimes forget that it's a blog about ANYTHING that happens at this house… not just the pretty stuff. Ha Ha!  So thanks for listening…. I'm sure you've all dealt with a prick of your own at some point in time.  Turns out even a rose bush can do this.  Roses?  No, they're too pretty.  But they CAN! So be careful in your yard/garden.
Last thing to share today is some of the intelligent conversation Richie and I had over this little happening.  Sometimes an eye roll is appropriate… followed by a burst of laughter.  He's a ding dong!
Me:  "I think I need to see a doctor about this. It says on the internet that it can be serious".
Him: "Don't you think you're over-reacting… it's just a thorn".
Me: "No really, it can screw up your joints and cause permanent damage… and if there's still a piece of a thorn in there they have to "cut" it out"!
Him: "Well, damn, maybe we shouldn't have cactus around here… sounds like they're dangerous".
Me: "Are you serious?… it's my fault.  I need to be more careful around them".
Him: "Well, why don't we just buy a bag full of cobras and let them out in the yard and "just be careful around them"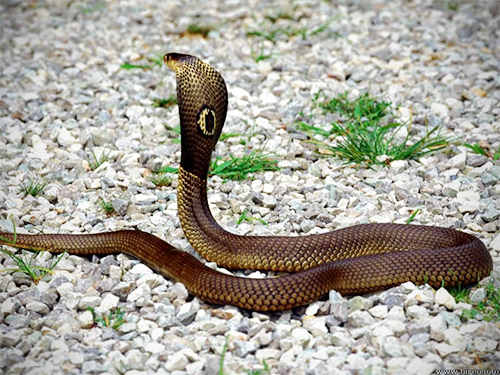 Me: (EYE ROLL… burst of laughter!!!! )
I couldn't stop laughing… I guess you had to be there.  I kept envisioning cobras and cactus after me.
I even had a crazy dream about it.  He's a mess.
So, nothing more to report around here except a little Prick and a whole lotta NOTHING going on.  Fingers crossed (not thumbs) that I can get back to normal soon.  It's amazing how something so small can screw you up!
Thanks for letting me vent.  I promise to be back soon… I owe Alex a post about my couch.  Which seems appropriate since I've been doing nothing but laying on it!