I enjoy having fresh flowers in my home and most of the flowers I buy are from our local supermarkets. I love how they place the flowers right at the store entrance so you have to walk by them and WANT them! Of course I want ALL of them. A bundle almost always makes its way home with me each week.
As much enjoyment as I get out of them they eventually droop, wilt, and say farewell, so I thought I'd start a FRESH FRIDAY post on my blog to feature the pretty flowers that make their way home with me. Besides who doesn't love pictures of flowers! I can't promise that it will be EVERY Friday, but hopefully most. I'll try not to chatter too much but to just let the flowers do the talking. So here's my first FRESH FRIDAY blooms.
---
It must be the holiday season because the local markets are filled with flowers right now. I picked up a bundle that included Button Mums, Spider Mums, Agapanthus, White Lillies, some type of thistle that I couldn't identify and of course evergreen fill. At first I was going to just stick them all in a vase but decided to actually assemble something.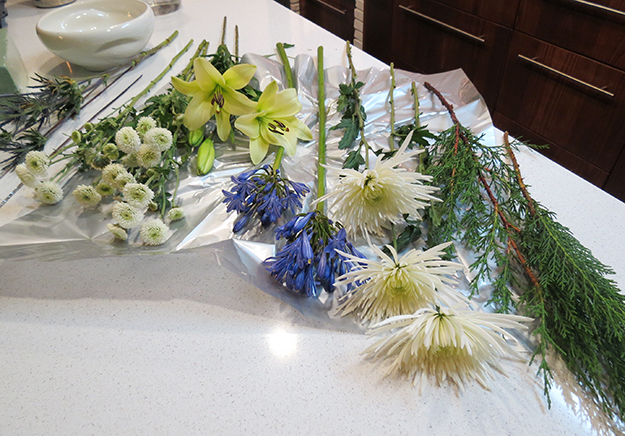 I like to lay each type of flower out so I can see them all and grab what I need.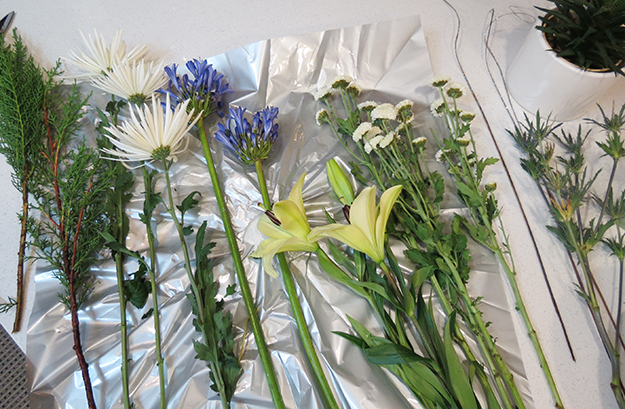 I have no particular method. Some people say you should start from the bottom and work your way to the top but I tend to just start sticking stuff in. It doesn't always work out, which I'm sure will be evident in future FRIDAYS.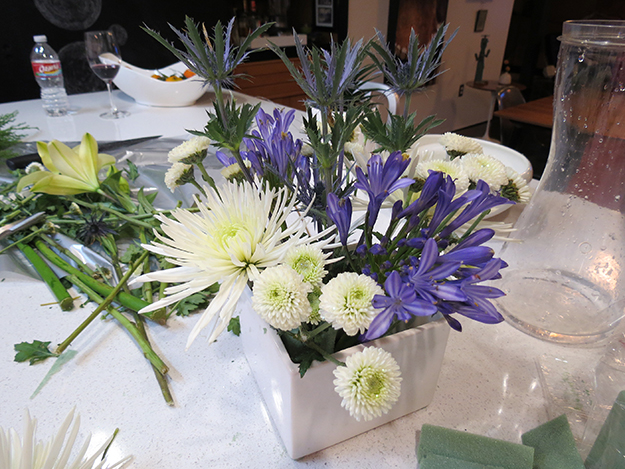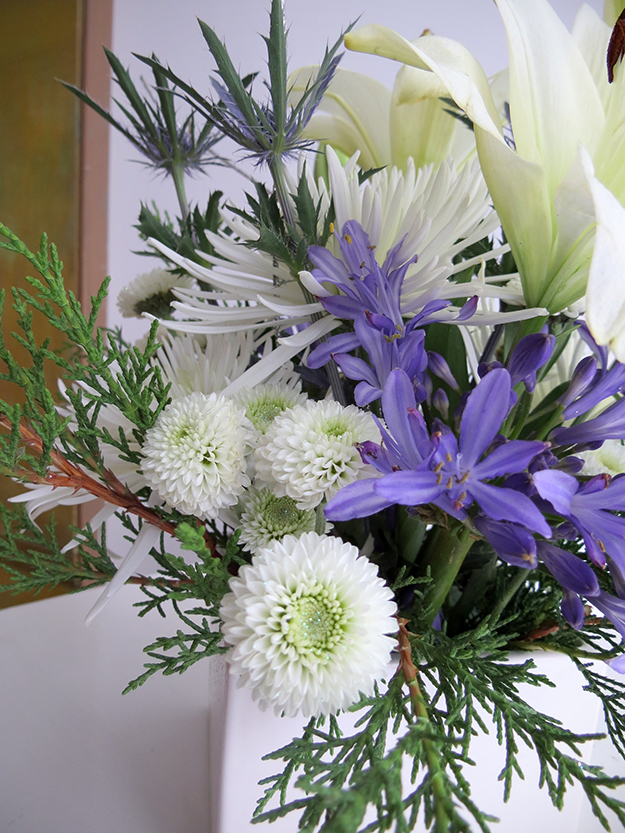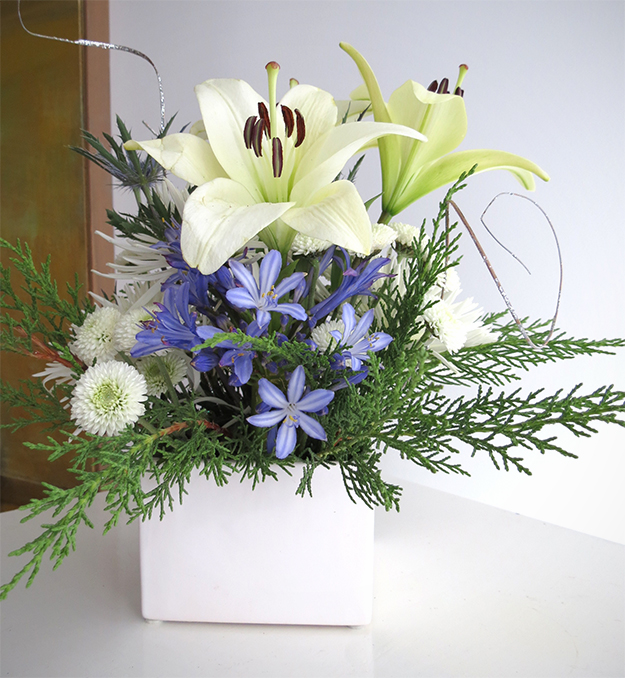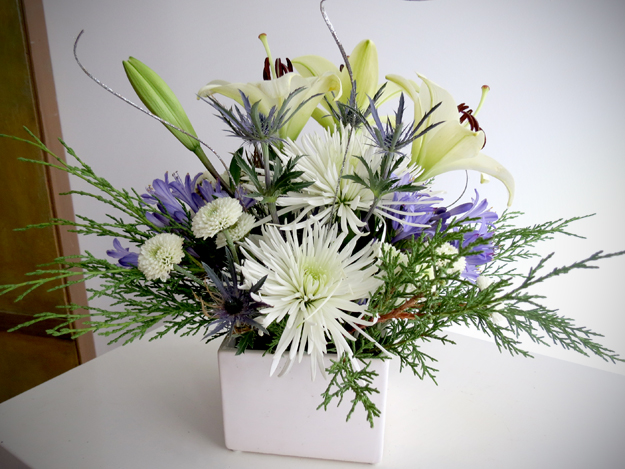 Have a great weekend!