Time for a quick update.  And just so you know, the title is a bit sarcastic, but honestly I'm starting to feel like it's only a matter of time before I put an ad in the paper for people to hire me to fix their sheetrock. I'm starting to like it that much. Is that weird?
After my last hallway post I casually mentioned to Richie that with the Thanksgiving holidays coming wouldn't it be nice to get that paneling off the wall and some sheetrock up BEFORE his vacation starts.  It was a feeble attempt to coax him into doing this so I wouldn't have to ask much of him during the holidays. I know he very much wants to just chill out and enjoy Thanksgiving this year. We haven't had a year where we weren't working. To my surprise he was totally up for it. YAY, YAY, … YIPEE!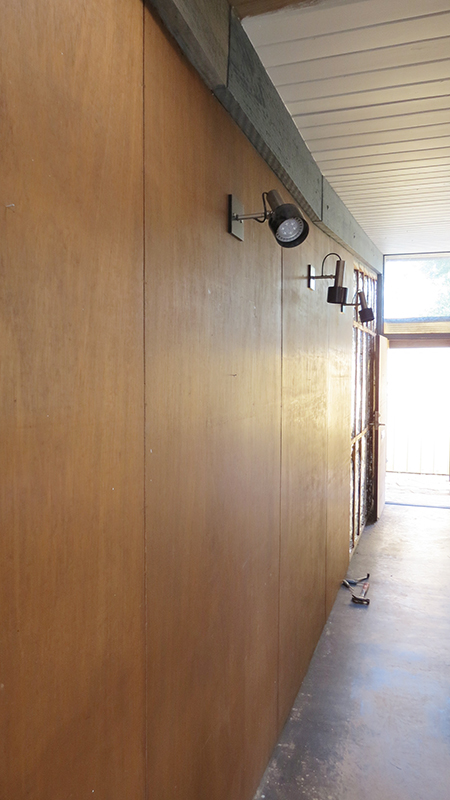 After some estate sale shopping last Saturday (which I will report on soon) we purchased the sheetrock and got to work.
The first thing we had to do was take down the lights on the wall.  We are definitely keeping these, as they are Lightolier brand and are super heavy and much nicer than anything you could buy today.  (I love old, well-made things).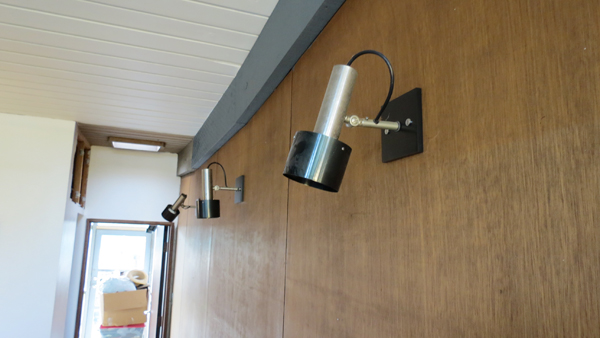 Then we ripped off all the paneling.  MAN, THAT WAS FUN!  Demolition can be quite therapeutic!  At this point the wall looks like we stepped into the NASA space station.  There will be "floating" later.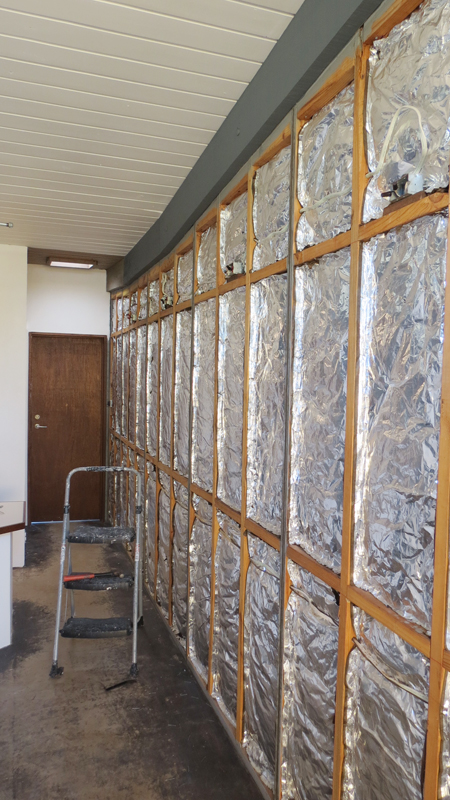 The electrical boxes for the wall lights were those old metal boxes and we've been replacing them throughout the house.  Richie might also get a "professional" title soon.  He's become a wiz at electrical.  Simple or complex, he's tackled it with ease.


Next up was sheetrock.  First I had to remove 5,000 nails left over from the paneling. THEY WERE EVERYWHERE!  Just one left could put a nice hole in the sheetrock. (NOT NICE!)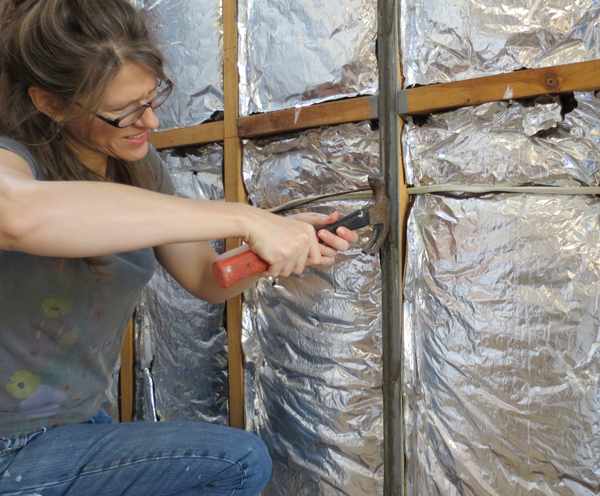 I tried my best to be bossy and run the show, but I ended up wasting two sheets of rock.   Richie patiently and very quietly let me "be the boss" so he could then say "I told you so" and do it right. I get so controlling. I hate that about me. Sorry, Richie!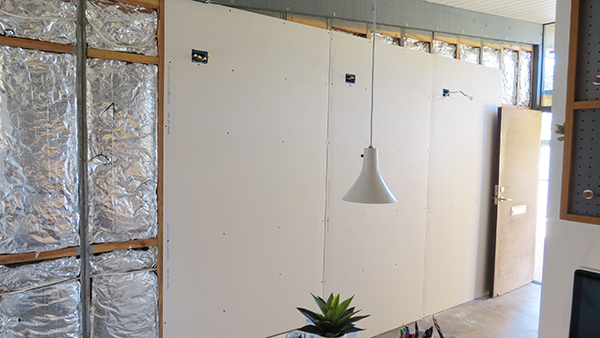 After all of my bad ideas, I got out of the way and he hung it all in about an hour and a half. I should have listened and let him be the boss. I'm so hard-headed. Renovating will definitely test your relationship. I'm laughing about it now but the man is a saint and I can't believe he puts up with me sometimes.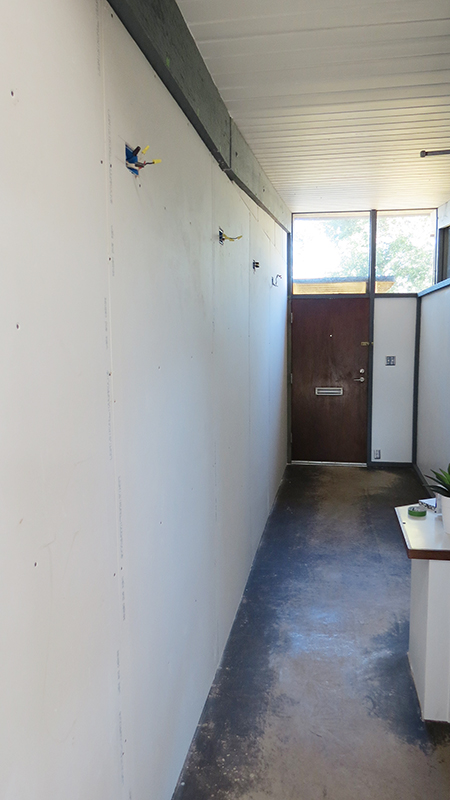 I'm loving my new wall sans paneling!  It's going to make a huge difference and really brighten up the space. I realize the sheetrock posts are getting a little mundane but it's work getting done and for me that is HEAVEN! Hang in there with me.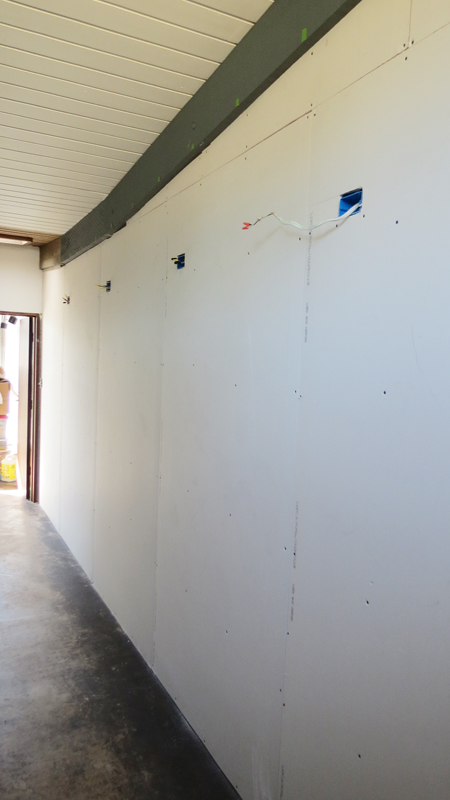 But now I'm back in control with the taping and floating. Which he's perfectly fine with. (laughing)
More to come….