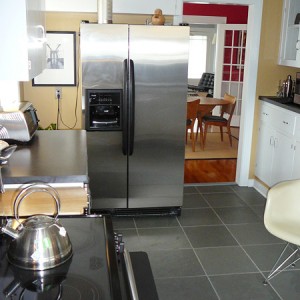 We pick up where we left off on our Country to Modern journey.  If you missed Part I, you might want to back up and catch up. Our transformation began with the decision to get rid of everything and we did.
(I know, I know… I'm really late with PART TWO. I explain at the end of the post.)
The kitchen was the next room in the house to see changes.  It went though a lot over time.  Kitchens are expensive and we had to do things in stages.  So yes, like the rest of the house it started out a ….
Continue Reading »