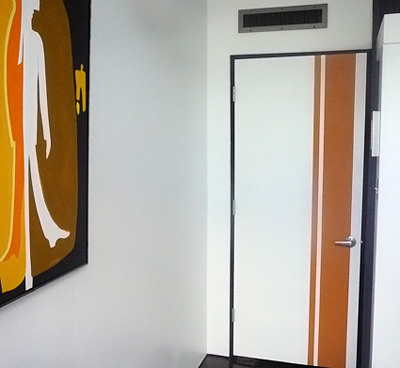 It's been a busy three days but I'm checking things off my weekend "to do" list.
 Finish Guest Bedroom Door
That darn door just wouldn't go back up after I finished painting it. There were gaps around the door and it wouldn't shut all the way, as it was TOO tight at the hinged side. Again, old house, old door, new plan.
We carefully removed the door stops on the outside of the door.
The picture shows the door closed and the stop off.  See how far away the edge of the stop was from the door.  Huge GAP! (the ….
Continue Reading »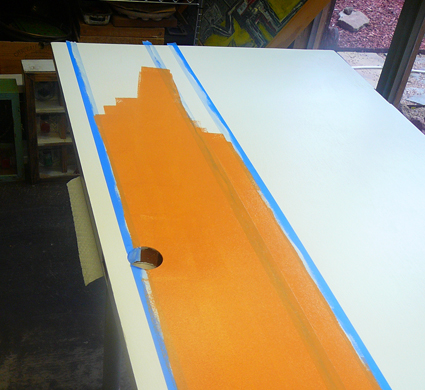 Once again a weekend comes and goes and I didn't accomplish everything I wanted… but not because I didn't try.
I'm trying to finish the guest bedroom and still need to paint the old hollow core door so I got to work on that.  I just refuse to throw something in the land fill if I think I can fix it or make it look better.
The really sad thing is I took a "before" picture and the old door had a stamp on the end of it that said "October 30, 1957". Wow, I just thought that was ….
Continue Reading »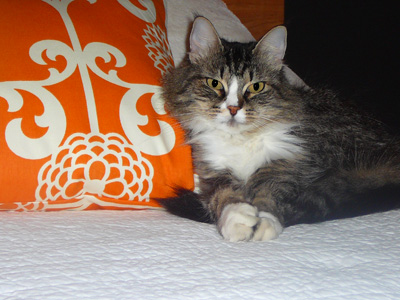 The weekend goes by WAY too fast, but it was a fun and productive one. I had several projects going at once (as usual)… because my brain won't stop thinking about stuff. It's insane. I'm insane. :-)
A think about the silliest things sometimes… but I really wanted an orange pillow for the guest bedroom. Something orange, anything orange… come on people how hard can it be to find a orange pillow? Damn near impossible. Of course I always want things that I can't find or if I do it costs $100 for a pillow. (sigh!) So I went to the ….
Continue Reading »