I hate making decisions sometimes.  Don't you?  Especially important ones.
I've had to make some major ones lately and it's been kind of insane around our house.
I'll keep this short and sweet (okay, maybe not short or sweet but you know what I mean).
So many of you have reached out to me over the last month or so and I want you to know how much I appreciate it.  Every sweet comment and email has meant the world to me!
So here's the latest.   I will be having surgery on my back, Tuesday the 8th at 7:30 a.m.   They'll be doing a lumbar micro discectomy on my spine to alleviate the pain caused by a herniated disc and pinched nerve.  I figure if Tiger Woods can cancel a major masters tournament and get through this same surgery … SO CAN I!  Even HE has been suffering from this crap.  Poor guy.  I feel his pain.  LITERALLY!
The surgery is pretty simple.  I say that only to mean it's simple to understand.  Please don't try this at home.  HA HA!  It's a procedure that allows the surgeon to remove the portion of the herniated disc that is pushing out and pinching the nearby sciatic nerve.  Who knew that nerves could cause so much pain.  Now I totally understand "you're getting on my nerves".  Trust me, it's not something you want anyone to say to you.  It's not good!
I'm nervous as hell and NEVER EVER thought I'd be in this situation but in the same breath I almost can't wait to get it over with.  The idea that I will soon be able to get through a day without excruciating muscle pain, numbness and tingling makes me more than happy to put on a gown that will leave my bare ass on display.  Take a look, enjoy the view, I don't even care — I want my life back!  So if you have room in your prayers for one more.  I'd sure appreciate it!
After the surgery I have two weeks to be a good patient and get myself back to work, as our on-air fundraising begins the week I get back.  ( If I was a golfer it would be more like MONTHS) As many of you know, I work for an NPR Radio station and my main job is fundraising.  Yep, fine timing isn't it.  I figure I've never missed a fundraiser in the 14 years I've been there and I don't want to start now.  Especially since it will be my last.
In the middle of all this I did accept the job that was offered to me in another department at the University I work for.  So May 1st I will officially start my position as University Website Editor.   I will have the pleasure of working with all the academic departments on campus helping them each to achieve a web presence they and the University can be proud of.  Working in a web environment full-time has always been something I sort of "dreamed" of doing and now I have the chance.  I'm excited for the opportunity!
Richie will be my nurse for a while, but then again he has been one since January.  I don't know what I'd do without him.  I'm sure he's sick and tired of it so I'm looking forward to being able to contribute again.  He's been working in the yard trying to tidy things up after the long hard winter.  I still have one tree that I'm not sure of.  No leaves yet but I'm keeping my fingers crossed.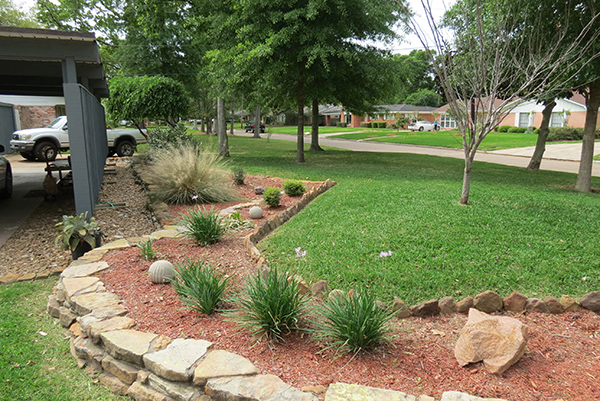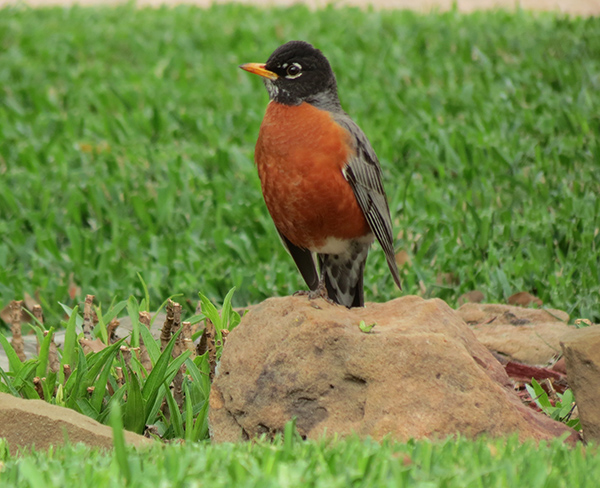 The yard is getting lush and green and the regular mowing has begun. I look forward to feeling better and getting outside to plant a few new things and fill up some new and very cool pots Richie found at estate sales in the last few weeks. More on that later.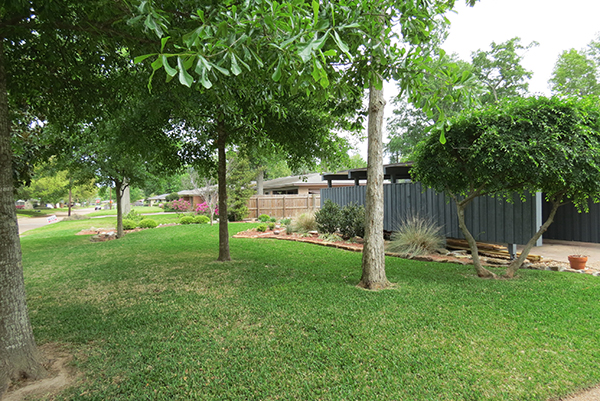 Hope you're all well and forgive me for being so absent.  It will be very low-key around the blog for a while but I hope you all know how much I appreciate your visits.  You people are the best!
(Kristen, Jessica, and Natalie — I adore you all!  Thank you for being there for me.  You ladies have given me so much strength, love and support!)
Wish me luck…. and I'll update as soon as I can.  Or whenever the pain meds allow.  Which of course will provide Richie some great stories to tell while I'm on them.  He loves laughing at me when I'm LOOPY!
P.S.  Thank goodness for Netflix!  I'm finally going to have time to catch up with the rest of the world and watch Breaking Bad!