Baby, it's cold outside!  I mean seriously… can't just about EVERYONE say that.  Even us hillbillies down in Texas are freezing our boots off.  I'm sitting at home today thrilled to have a day off due to freezing rain, sleet and light snow.  So I'm slow-cooking a roast with potatoes and carrots and finding time to catch up on all kinds of things.   Including a recent project!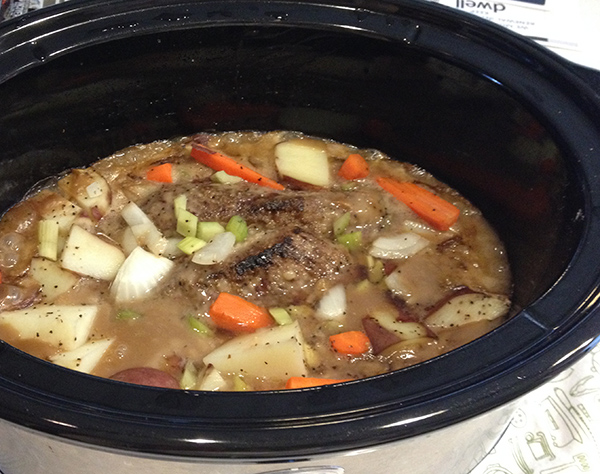 A little over four years ago I knew this project would happen, I knew how it would look, and I knew I would love it. Now I can finally say IT'S DONE!
I'm talking about a tiny little nook or what was an open style closet at the end of our hallway in the studio area.  When we moved in, there was a simple bar across the top of this "nook" and we assumed it was a place to hang coats as the previous owner met with clients for his architecture business.   Since I already have a coat closet I certainly didn't need another one.  HELLO we live in Texas and you get to wear a coat about 10 times a year.  (DEFINITELY today!)  If I could have turned it into a swimming pool I would have.  A little small for a pool though, so lets put some shelves in it!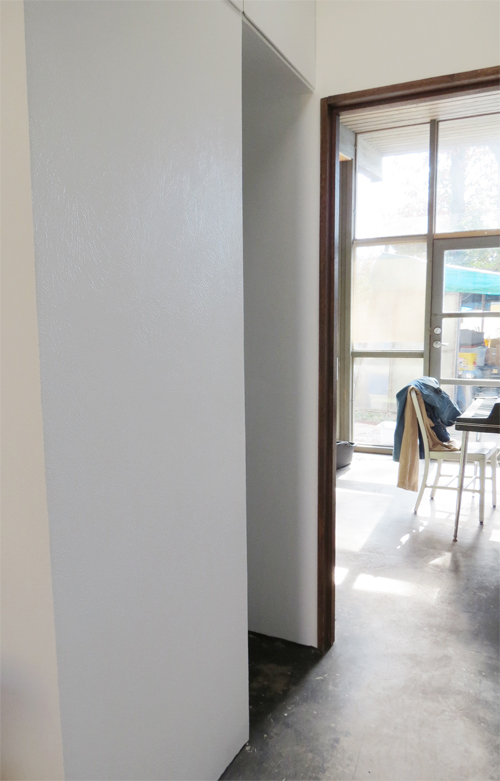 First I painted the inside a nice gray color to match the grays throughout this space.  I thought it would be nice to have a pop of color, even if it was kind of dark.  There's so much more light in this space now I felt like I could get away with it.  Especially since this nook has a skylight right over it.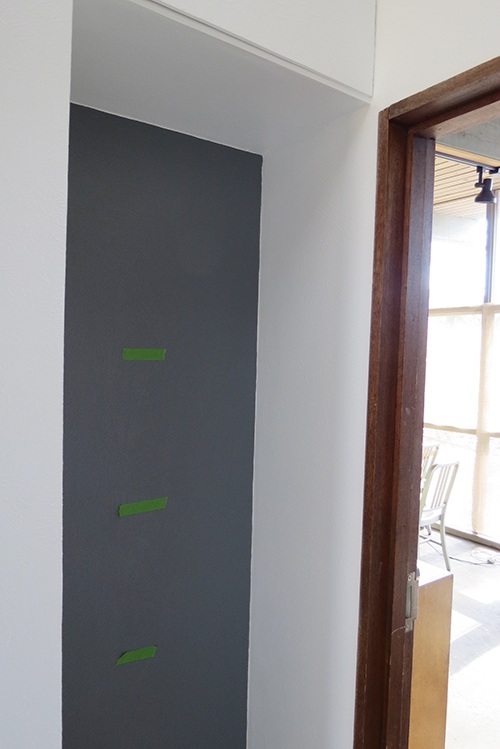 I decided on the height and how many shelves I wanted and marked them with tape for Richie. He then cut cleats for each side of the wall to hold the shelves. Using a level and some help from his lovely assistant he got them nice and even. Lets face it, nothing in this nook was square so we had to fake it a little.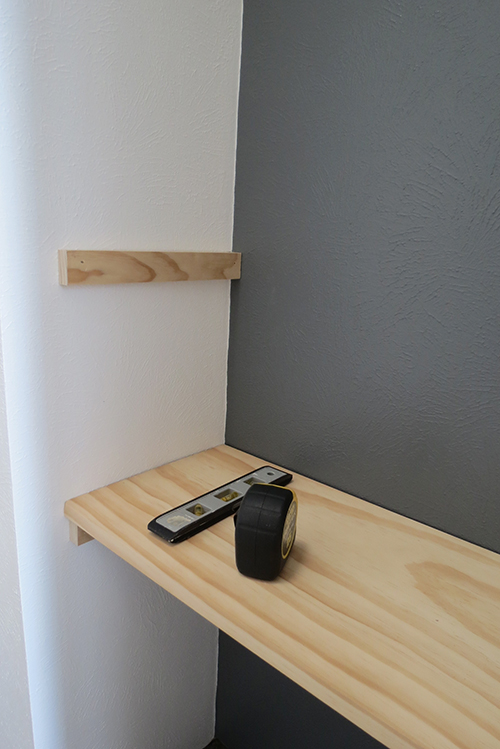 After getting the shelves in I realized that I hated being able to see the cleats.  I felt like we could do better and I was planning on painting the front edges black so I decided to add some fake fronts.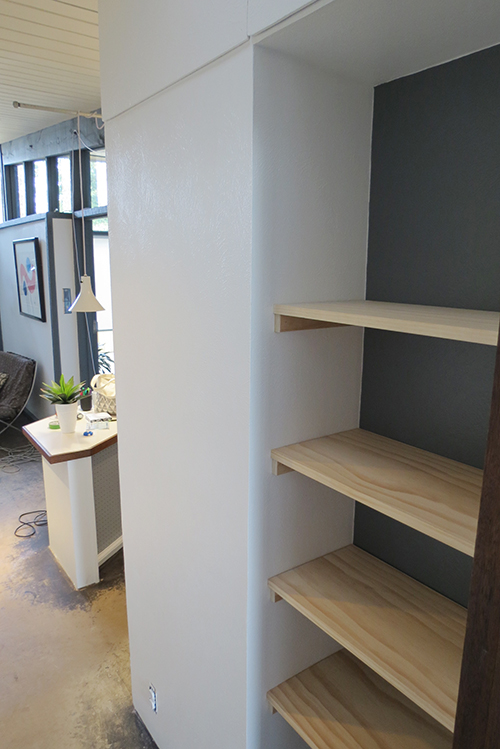 I didn't want to attach anything to the front of the shelves because they're solid wood and that would break my heart.  Instead, we attached thin strips of wood from cleat to cleat giving the shelves a chunkier look.  This also tricked the eye and made the cleat less visible.  I stained them and the edge of the shelf black and gave everything two coats of clear finish.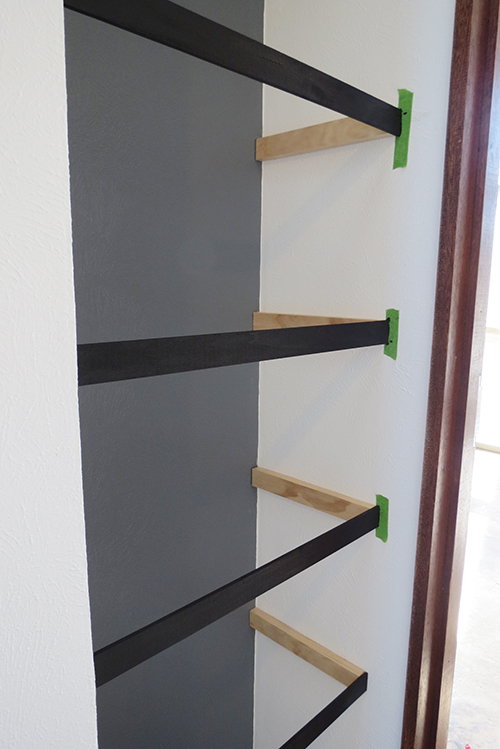 I couldn't be happier with the results.  It's now a great display for books and baubles.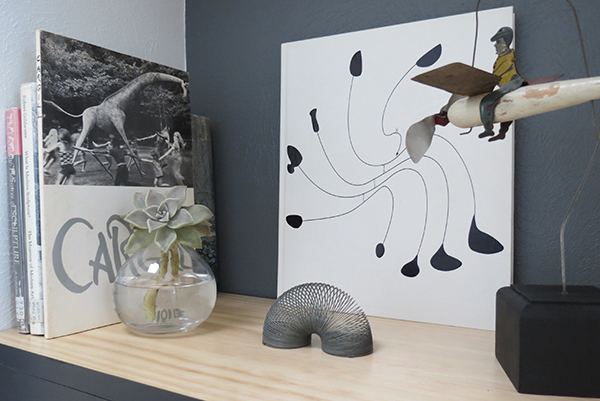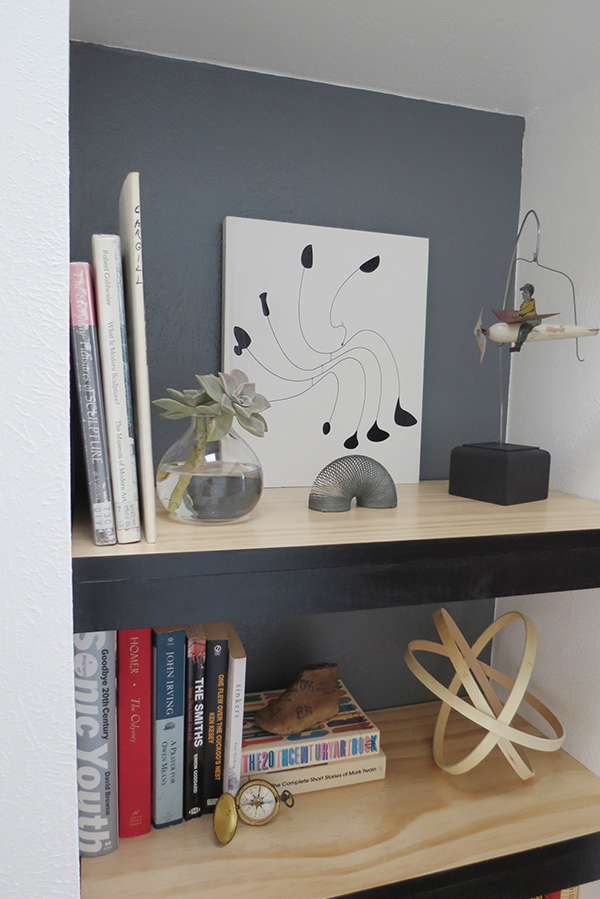 Yep, those are left over embroidery hoops that i just stuck together.  I always think of my friend Alex over at Northstory when I see hoops.  She's the queen of hoop crafts.  No reason to throw away the part you're not using, right?!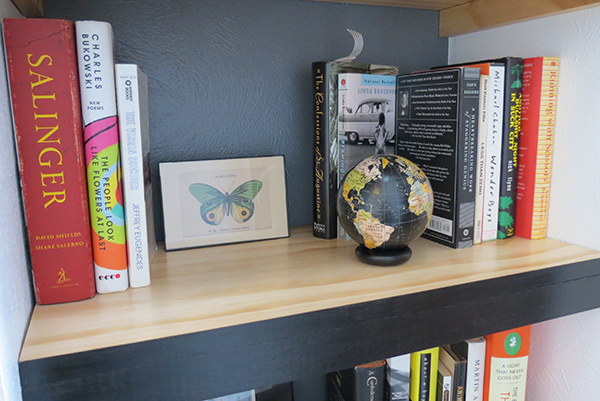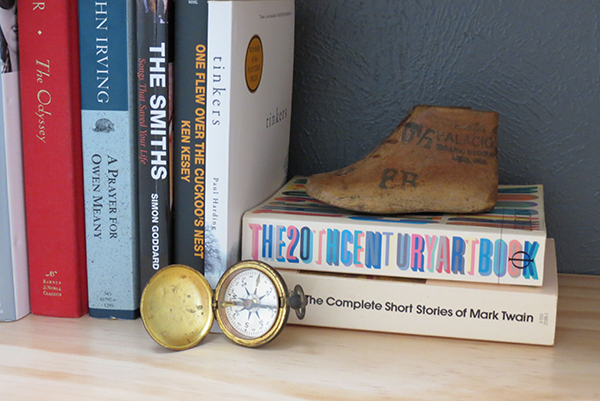 Awwwww my baby shoes!!!  I've been saving them for so long and I was determined to find a special way to display them.  I smile every time I walk by.  The little photo next to them is of me and my sister Lori.  (I'm on the right).  You can see a better picture of us in MY PHOTOS.  I don't have very many pictures of me as a baby since I was adopted but the few pictures and items I do have mean a lot to me.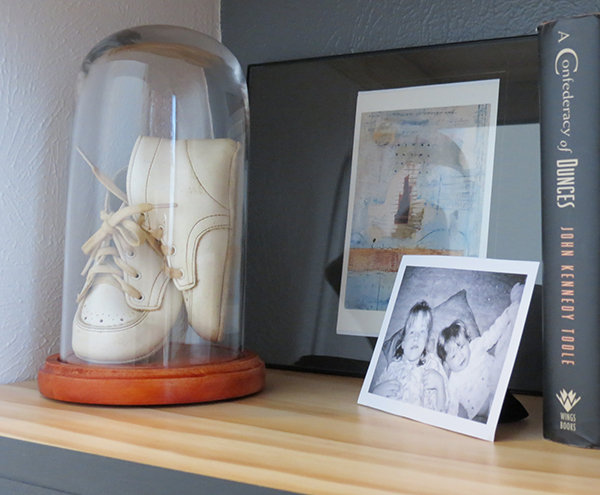 The shelves were really hard to photograph since it's such a tight area.  You get the idea, though. I think it's a much better use of the space. I pulled the door closed a little so you could see how much natural light that skylight gives us.  Love that!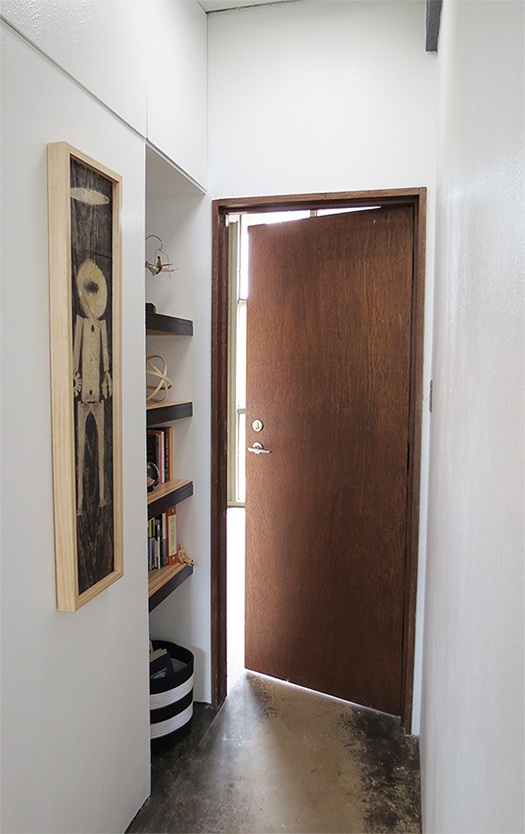 I'm really pleased the cleats are no longer obvious after adding that front piece. Richie always makes my ideas come to life! Such a good guy.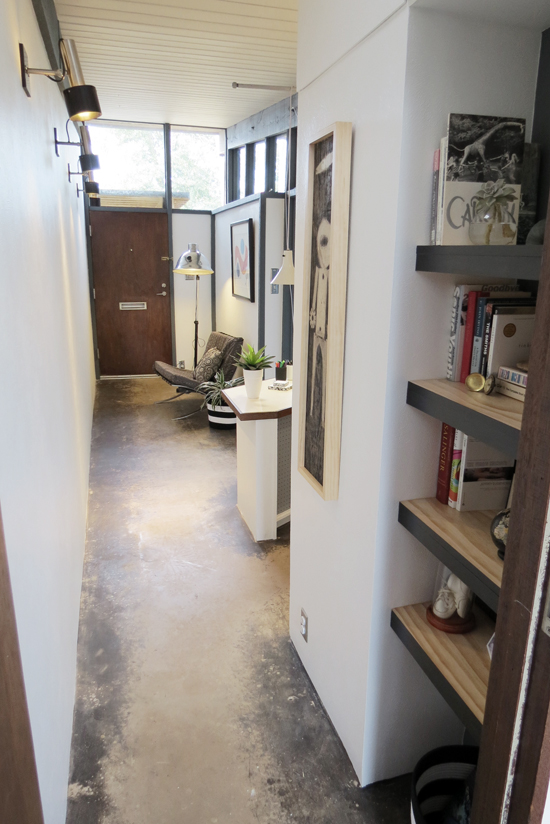 I'm imagining a nice stain and polished concrete floor as I look at these and I'm really diggin' the hallway. Once more thing checked off my list. This was one of those really fun projects that I so enjoyed. The best part of course will be decorating and changing things from time to time.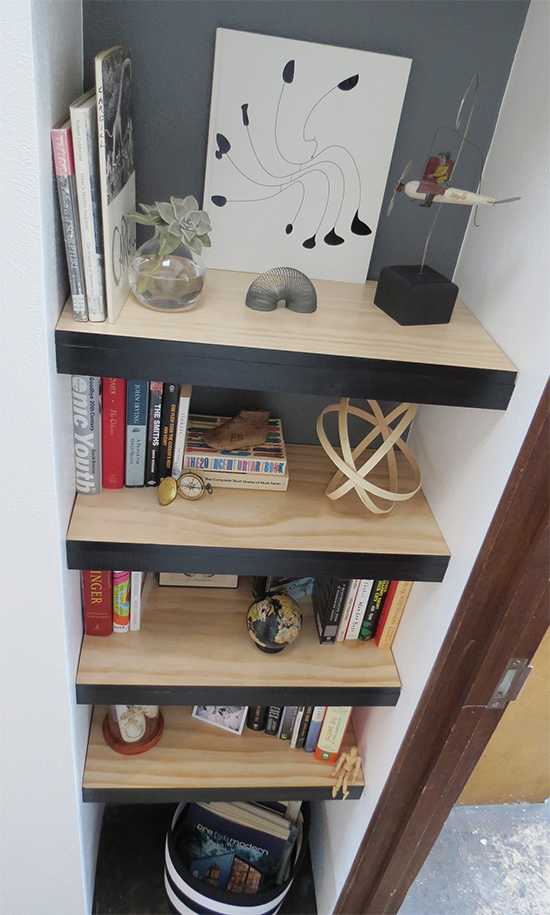 Excuse that ugly door frame. Haven't gotten to that yet.  UGH!  So many things to do.
My main goal today is to stay warm, eat well, and enjoy a day off.  Hope yours is happy and thanks, as always, for checking in on us.