This week I tip toed and bought some tulips! The market was filled with flowering bulbs, and while wondering through the displays I could have sworn it was spring.
Pinks, purples, yellows, and whites surrounded me, but eventually red was the mood I was in. A simple glass vase that originally held a gorgeous bouquet from my husband many anniversaries ago still looks pretty no matter what goes in it. I do have a thing for clear glass containers.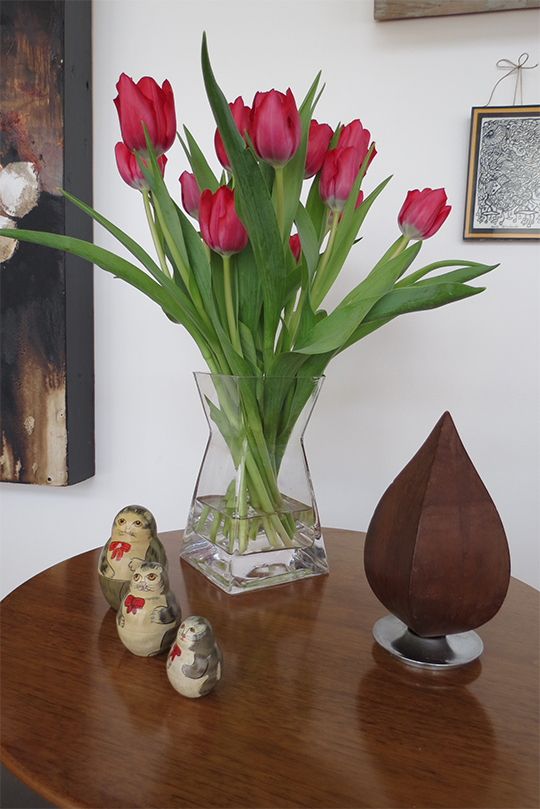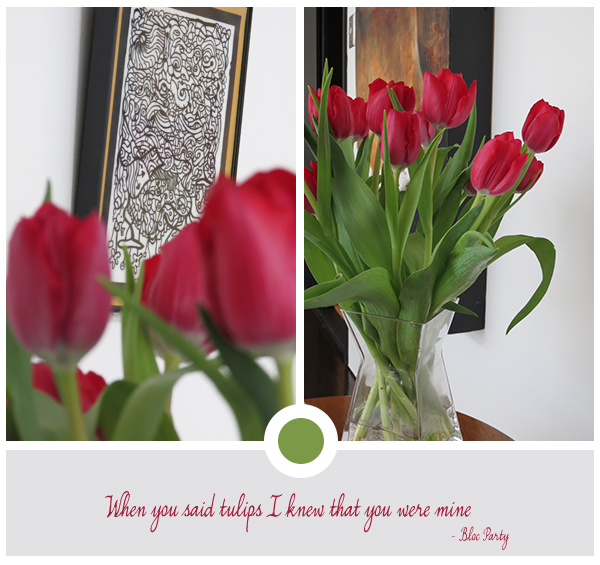 The weather this week has been crazy with sleet, snow, and freezing rain. Work was cancelled for 2 1/2 days and we've been hunkered down with hot chocolate and southern comfort food. These little beauties brought great color and joy into our week. A reminder to hang on just a little longer — warmth, color, and light will return soon.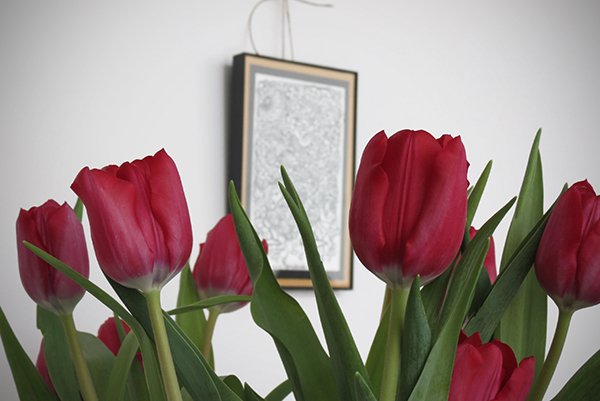 Happy Friday. Enjoy your weekend and tip-toe through the tulips if you can!