It's been a while since I reported on some of our odd and fun finds. So it's time to catch up!
If you were expecting Christmas crafts or seasonal decorating… sorry to disappoint…
I'M A SCROOGE! A GRINCH! CHARLIE BROWN!
(not really… I 'm just being dramatic)

Christmas is lovely when it's someone else doing it. I LOVE IT! Bring on the tinsel, the wreaths, the lights and tree. Show off your holiday baking and hand stitched stockings. I will soak it in and "eat it up". But all you're getting from me today is the crap we found! HA HA!
First off, another compass.  I know, I know, I'm kind of thinking it's weird that we keep finding compasses.  Hummm… I wonder if that's a sign that I need to travel — go somewhere and possibly get lost.  Well, if it is a sign I have plenty of cool ones to choose from. Here's one more for our collection.  I love the see through glass face and leather strap.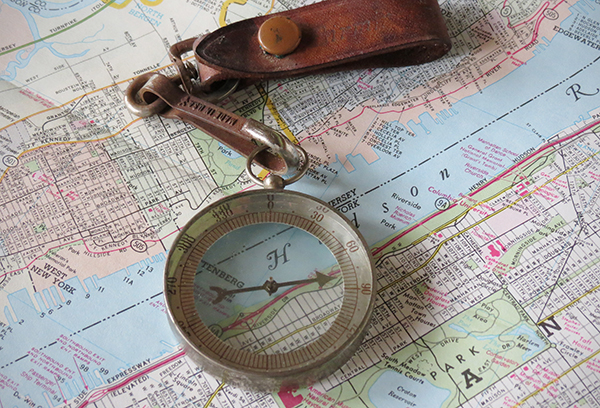 Next up is a printer's type set drawer.  Richie rolled up with this and I just about peed my pants.  I remember having one of those little miniature shelf displays when I was a kid and I have no idea what happened to it.  Of course this idea of using the actual drawer as a shelf is super cool to me.  I love that it had a purpose and life that is now completely different.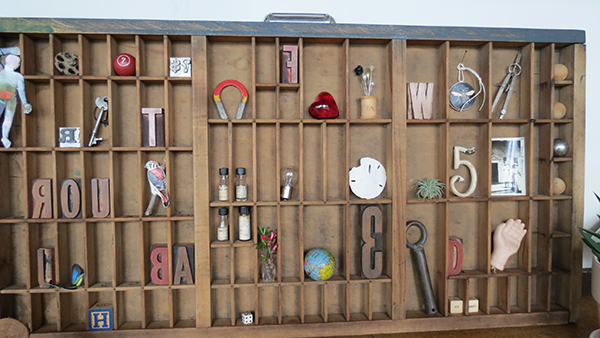 I cleaned it up and added hangers to the back.  I have no idea where I'm going to put it because it's pretty BIG.  I may have to do some rearranging.  I love the weathered, old look of all the wood next to the peeling paint.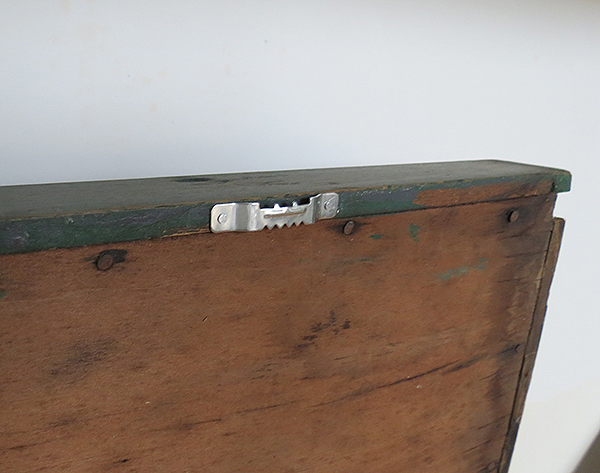 I added a few weird things to it for the photos and then quickly realized how much fun it was going to be to place and replace items as I see fit.  All the weird crap we pick up here and there looks pretty great in the drawer.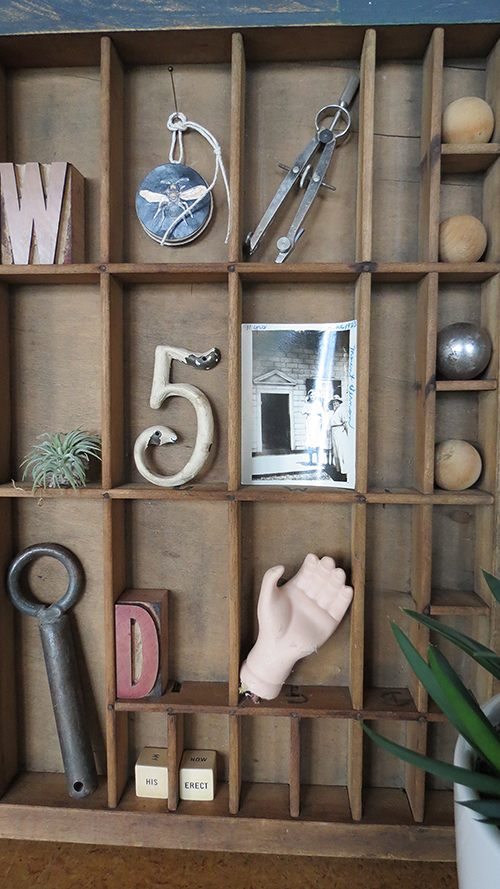 I actually have a lot of old block stamps that will fit perfectly into this display. When I finally get it into its final resting place and all pimped out, I'll do an update.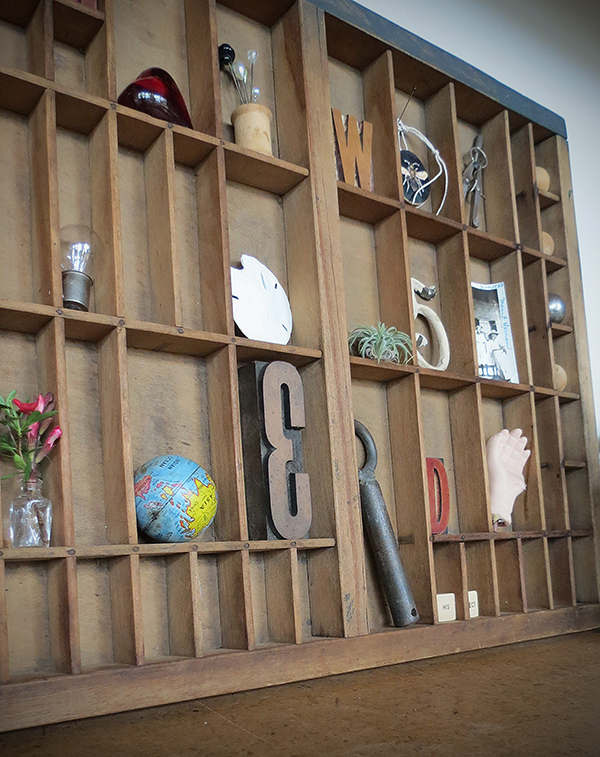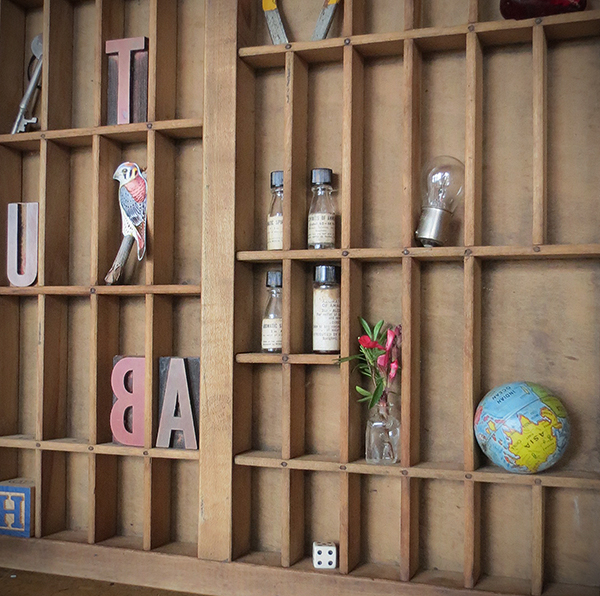 I'm a cat lover and whenever Richie finds a wood cat, he snags it for me. This one is the cat's meow! She now joins the litter.   Look at her sweet little self!  Too cute.  I really love this kitty because it's exactly how my cat looks at me first thing in the mornings.  She gets away with murder!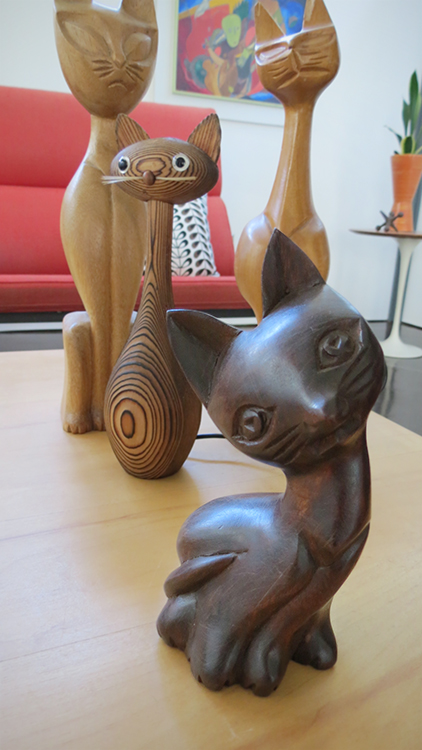 Are you kidding me?  Who could resist that face?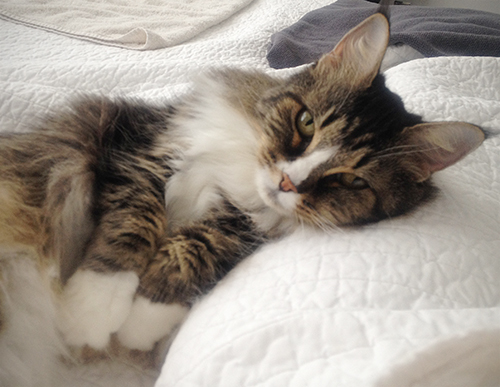 Last week I came home from work to find this in the driveway.  If I had a place to put it, it would get a total makeover.  Unfortunately it was only there for about 2 hours after which we sold it to a friend who owns a resale, vintage shop here in town.  It looks shabby here but you can totally see the potential.  I always thought I'd live in an old warehouse or loft and it would be filled with things like this.  (sigh!)
Last winter Richie picked up one of those tactical scarves like they wear in the military and I found myself stealing it from his closet quite often.  So he found one at an estate sale and brought it home to me.  I'm not sure if it was a sweet gesture or if he was telling me to stay out of his closet.  Either way, I'll definitely enjoy the scarf …. cuz sometimes a girl just needs to be a little bad ass!  No machine gun required.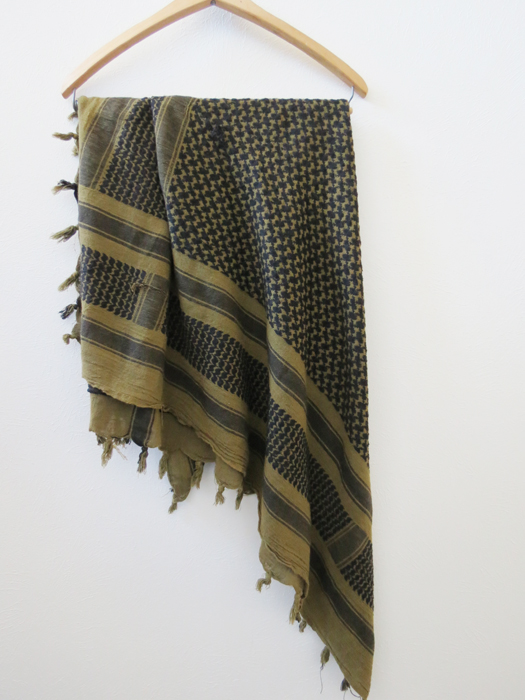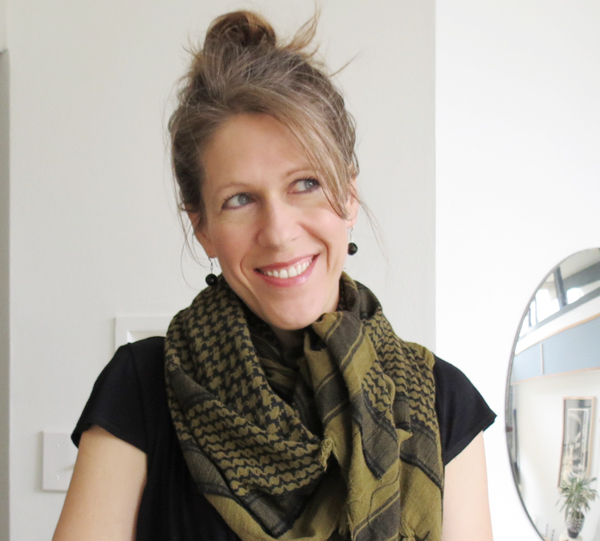 You can find them in surplus stores and online… but not for $2.00.  They're light weight and pretty large in size so they could even be used around the house.  Maybe a pillow, a curtain for a small window or a table runner.  These guys look pretty good in them, huh?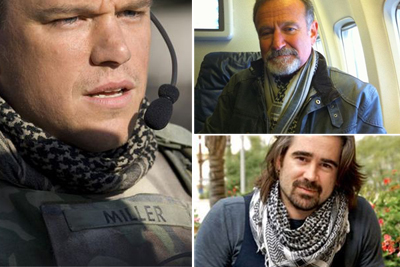 We're always finding stuff and if you're one of those folks who loves to hunt for treasures you know how fun it is to score… big or small.
As far as Christmas goes… I was totally kidding.  Well, sort of.  I'm not a grinch I'm just lazy tired, I guess.  I do love the beauty of the season but I struggle with the commercial side of it.   Richie asked me if I was going to put up our tree and I didn't even hesitate.  I SAID NO!  The look on his face was one of such disappointment.  It made me feel so bad.  So who knows, maybe it'll hit me soon.  Until then I love seeing other bloggers celebrate the season with all their sparkle and creativity. Bring it on!