This Friday is so fresh I can still smell the Roses! Pretty Pink Roses and a mix of other surprises made their way home with me from the market this week.  A mix of greens, pinks, greys, whites, and evergreens make up this weeks arrangement.  All chosen for a dish I have never used for flowers but have been dying to try.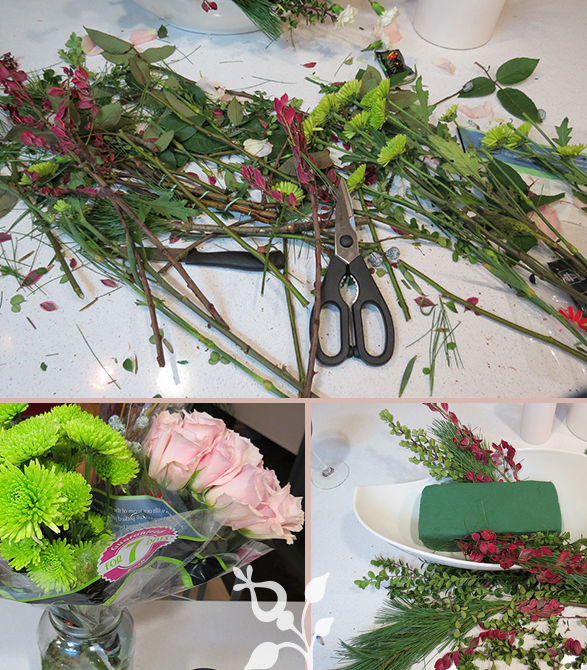 My kitchen counter is the perfect place and height for these projects.  Richie passed by the kitchen and said (I KID YOU NOT)  "you smell good… what's that perfume"?  Ummmmm, honey… it's called "pink roses".  Yes, they all smelled that good.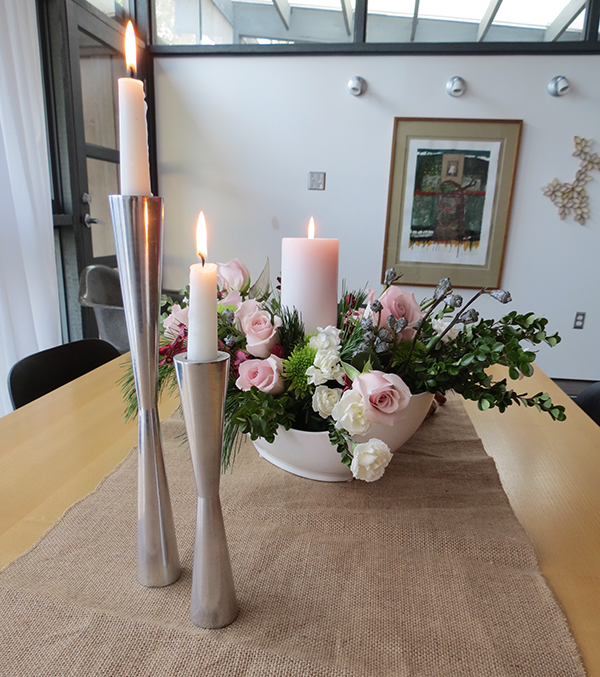 Most of the time I put fresh flowers on the dining room table but it all just depends on my mood.  I really wanted to add a pillar candle to this one so I placed one in a small red dish and added it to the middle of the arrangement.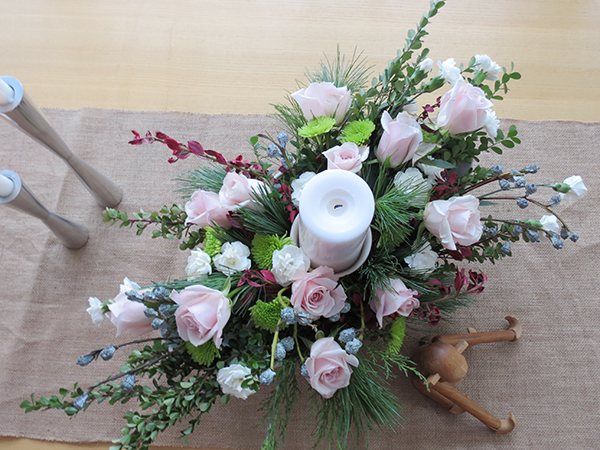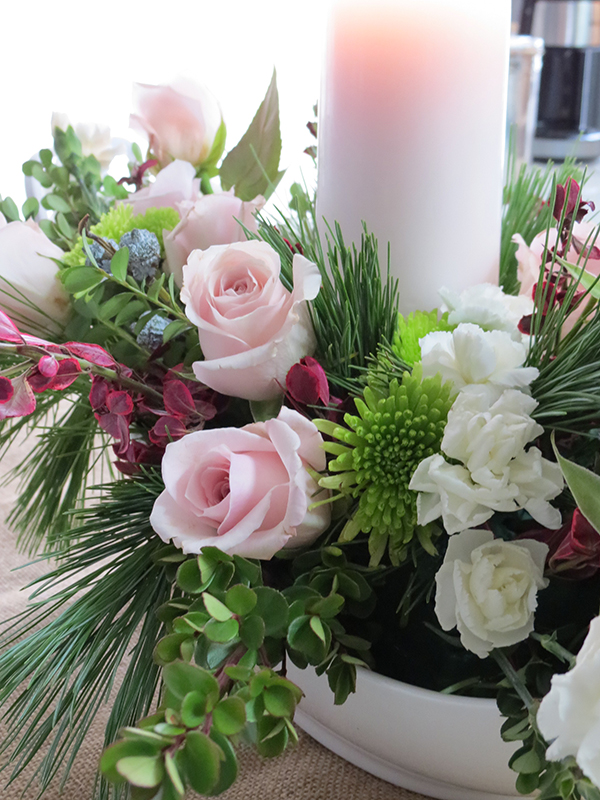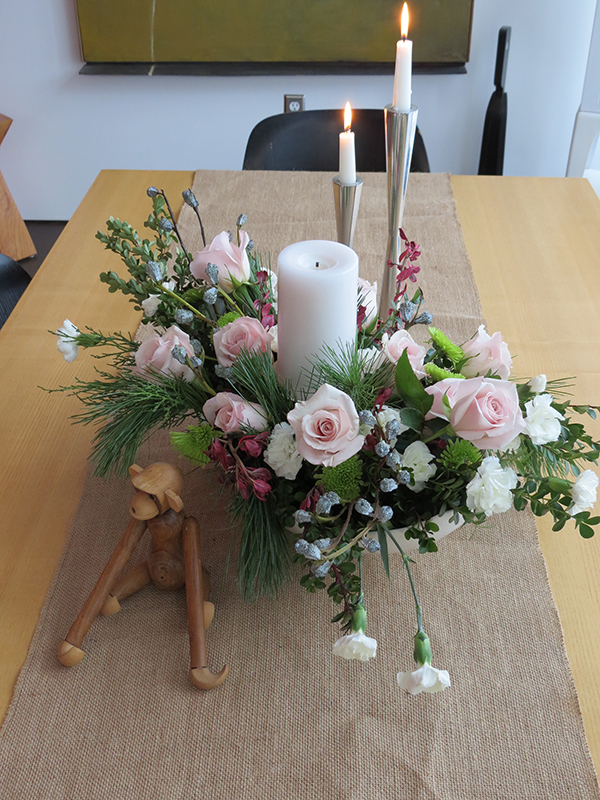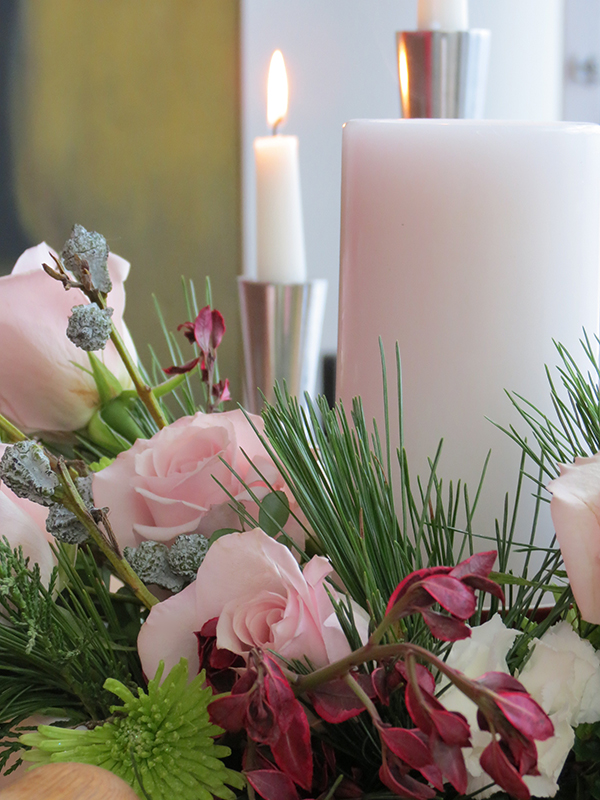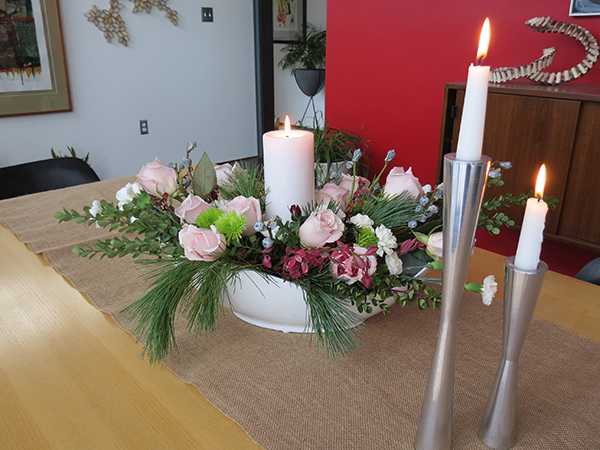 There's always a few leftovers that I refuse to throw out with the stems.  These little guys ended up in a small glass container and placed in the living room.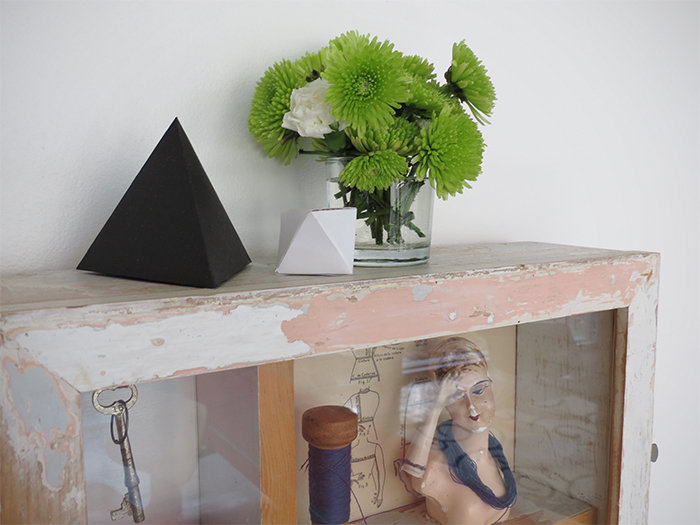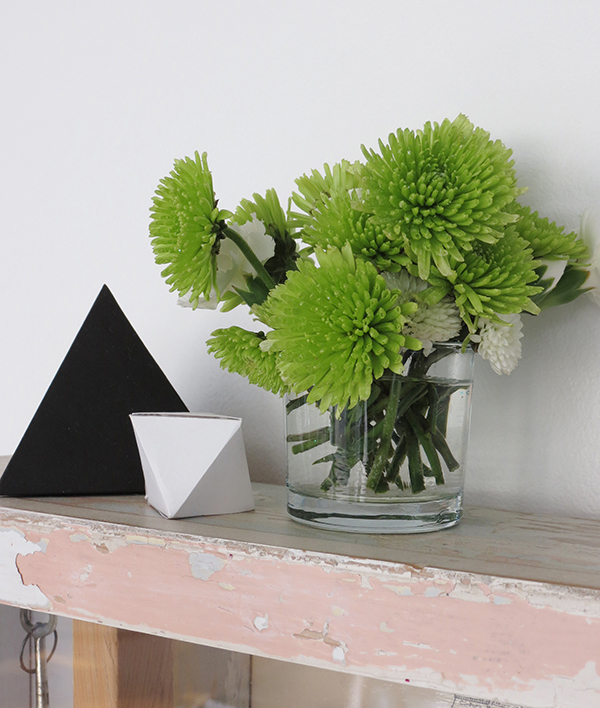 Have a lovely weekend!