A quick little post just because I've been away from the blog world and the internet in general.  Strange thing about that is when you come back you get sweet surprises!  I love surprises!
A quick visit to the Modernica blog recently led me to this: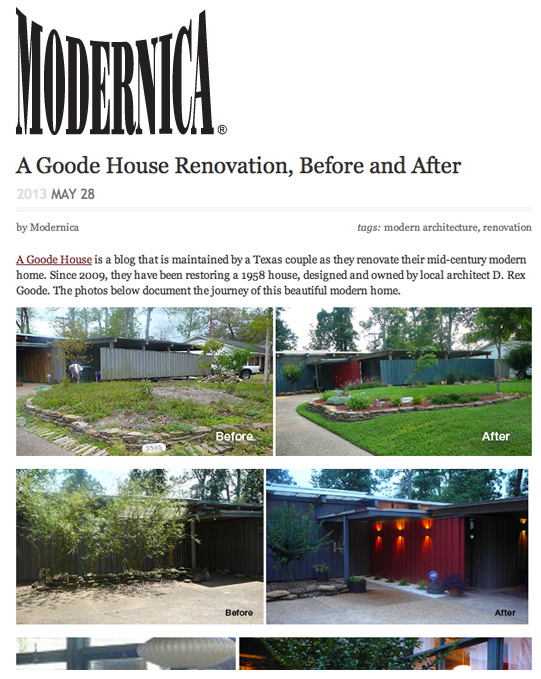 It seems that on May 28th A Goode House was featured on the Modernica blog.  How nice is that!
I thought so, anyway.  Thanks Modernica… for the shout out and the lovely items you provide for modern home owners.
It's unfortunate that the pictures kinda suck but that's totally my fault.  I should definitely update
the pictures.  Our home is constantly changing in one way or another.
I've taken a much needed break from the house and it's been so great for me.  I'm feeling refreshed and ready to tackle some new projects in the next few months.  Summer is a busy time for us so I hope to have some more to share in the coming weeks.   Hope you're all doing well.
See you soon!
And thanks to my sweet friend Tamara over at Scrap and Salvage.  I couldn't have gotten through the last 8 weeks without you.  When life gets crazy (and scary) it's incredible how new friends can lift you up and make you feel like you can get through anything.   Love you!